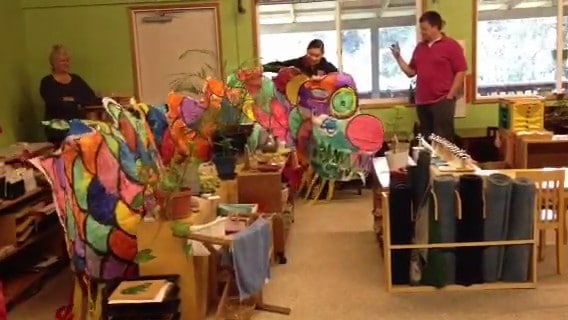 Chinese New Year 2015
We had a great time at our Chinese New Year celebration. Many thanks to all the parents who volunteered their time to help make it happen! As always, the highlight was the dragon dance.
We started painting the dragon earlier in the week. It was over 20′ long!
Group Two's turn: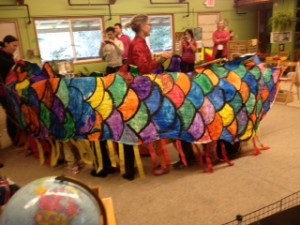 It took teamwork and focus to walk together like that! The Chinese use the Dragon Dance to scare away evil spirits. Now our classroom is all ready for the year of the Sheep!
VIDEO: