"We scoured Southwest Washington to find the very best preschool for our son. We found it at Lakeshore."
A Caring, Progressive School
Director Katrina Woermann, M.Ed, AMI Certified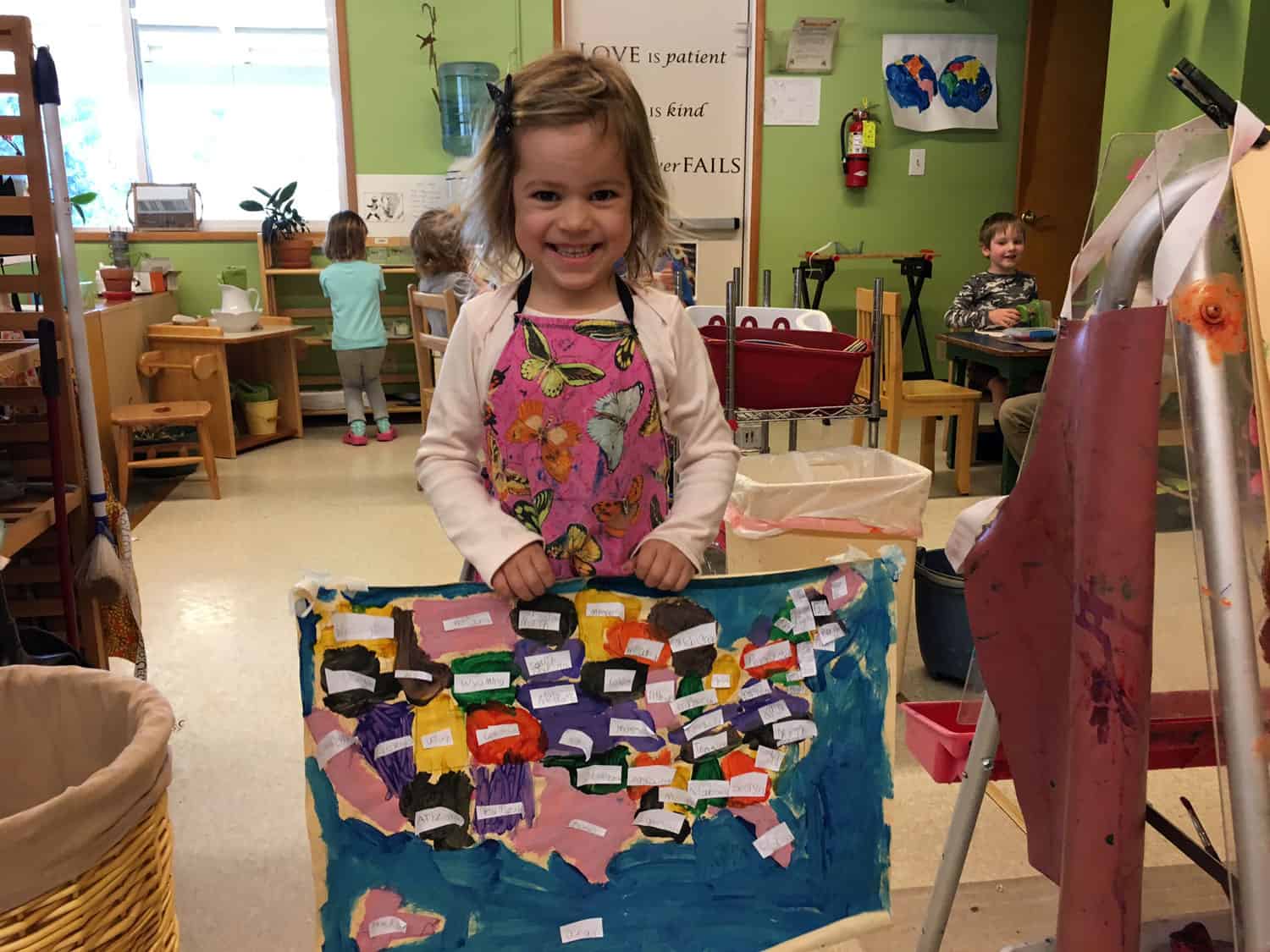 Lakeshore Montessori Vancouver Preschool & Kindergarten
is a caring, progressive Montessori school with an optional aftercare and summer program available for children between the ages of two and a half through six years old.
Montessori Method
The Montessori method is the single most widespread pedagogy in use today. It is an approach to education that maximizes each child's individual drives and strengths, using materials that stimulate self-teaching. We are excited to continue the esteemed Montessori tradition here at Lakeshore Montessori Vancouver Preschool and Kindergarten.
Global Community
The carefully arranged traditional Montessori classroom allows children to self-select lessons and exercises in the core Montessori areas of practical life, sensorial education, mathematics, language arts, botany, zoology, geography, music and art. In addition, our vibrant and joyful Lakeshore classrooms focus each term on the cultures, ecological systems, arts & crafts and languages of a different continent. At any given time we may be learning Spanish, Swahili, Japanese or Chinese!
Local Involvement
We often invite local area artists and scientists to visit our classroom and share with the students, building their connection to both the local community and to the world.
Music & Sports
Weekly music classes by a Music First teacher certified in the Orff Method are included in our program and we have after school soccer available through the much loved Soccer Shots.
There is always something new to do, learn, or explore at Lakeshore. And, almost every student learns to read by the end of preschool!
About Montessori
Current News
REGISTRATION OPEN FOR FALL
SPOTS STILL AVAILABLE
Contact us to arrange an observation today!
Last Day of School June 15th
First Day Summer School June 25th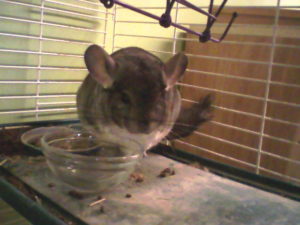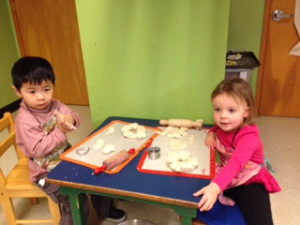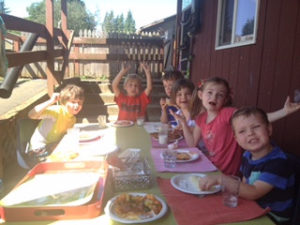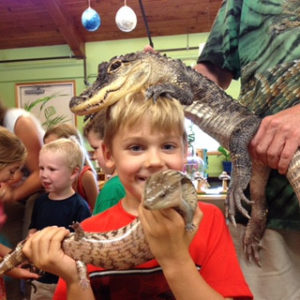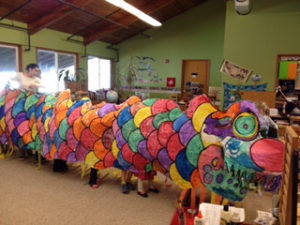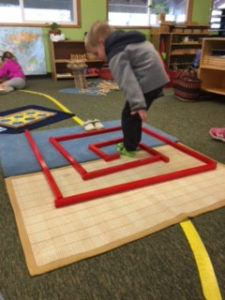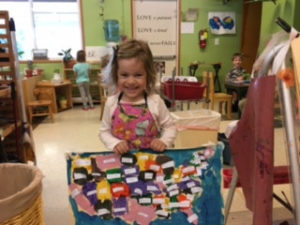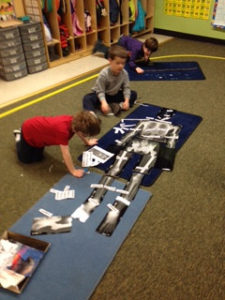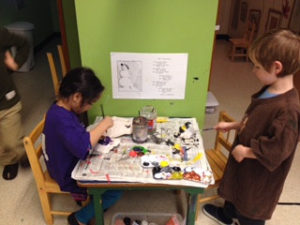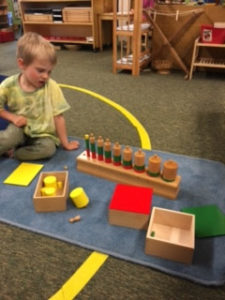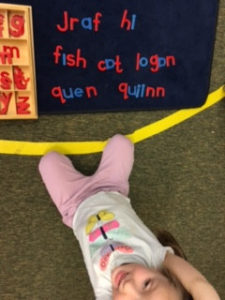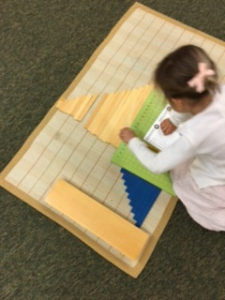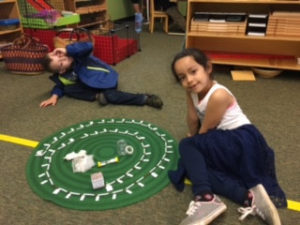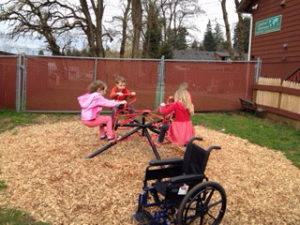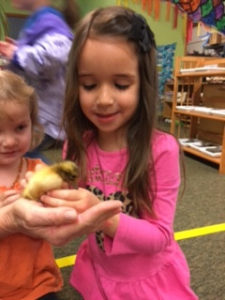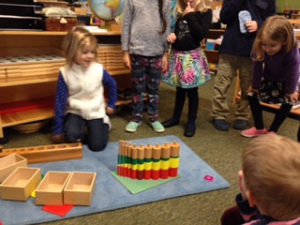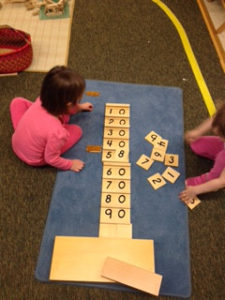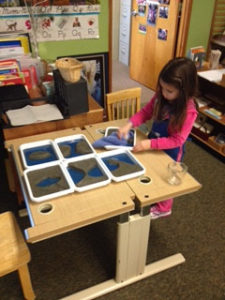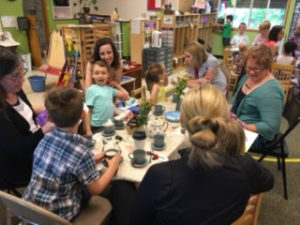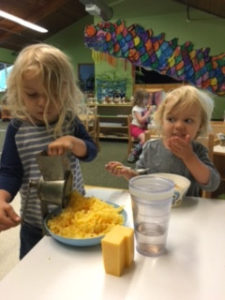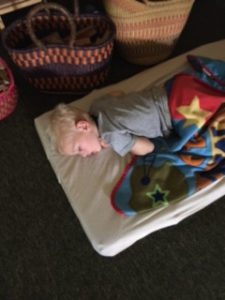 AMI Certified Directress / Lead Teacher
Aftercare & Summer Program
Actively Involved Community of Families
Onsite Music and Soccer Classes
Admissions Now Open
Lakeshore Montessori Vancouver Preschool and Kindergarten classes are currently full for summer 2018 but we are still accepting families on our for the 2018-2019 school year. The first step towards enrollment is to schedule a classroom observation by calling (360) 573-4103.